Beautiful autumn flowers are blooming in abundance this time of year. We especially love the trailing hops available only in the fall. Vines with their loose, twisting, trailing nature give the relaxed garden feel we are always longing for. Our Brides billowy veil and gorgeous custom gown, made with gold thread, is the perfect foil for a bit of hops and lush cafe dahlia, garden rose bouquet. Maris events handles all the many details from Pashmina shawls to carnival games, even a fortune teller. Kiana lodge is always the perfect backdrop for a northwest wedding, the lodge, the sound, the garden, the forest, you have it all.
the brides bouquet made for garden roses, lisianthus, hops, snowberries, cafe a laut dahlias and ranunculus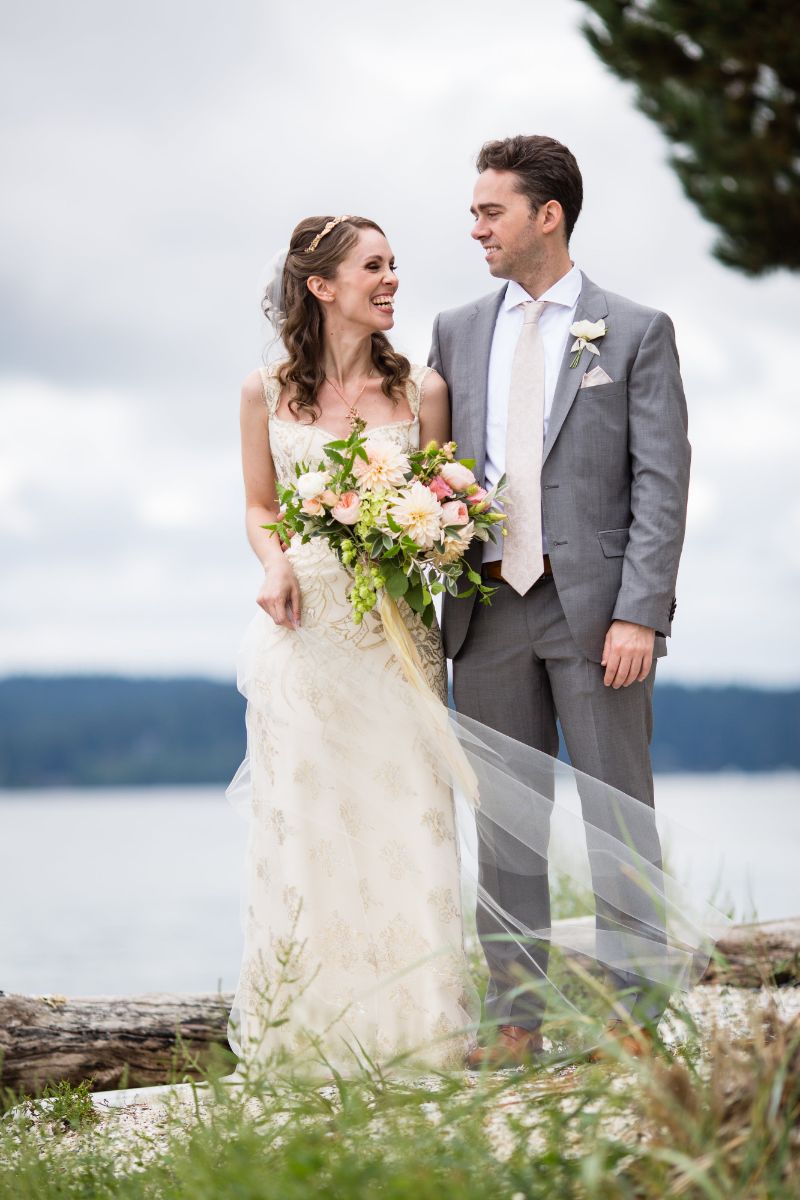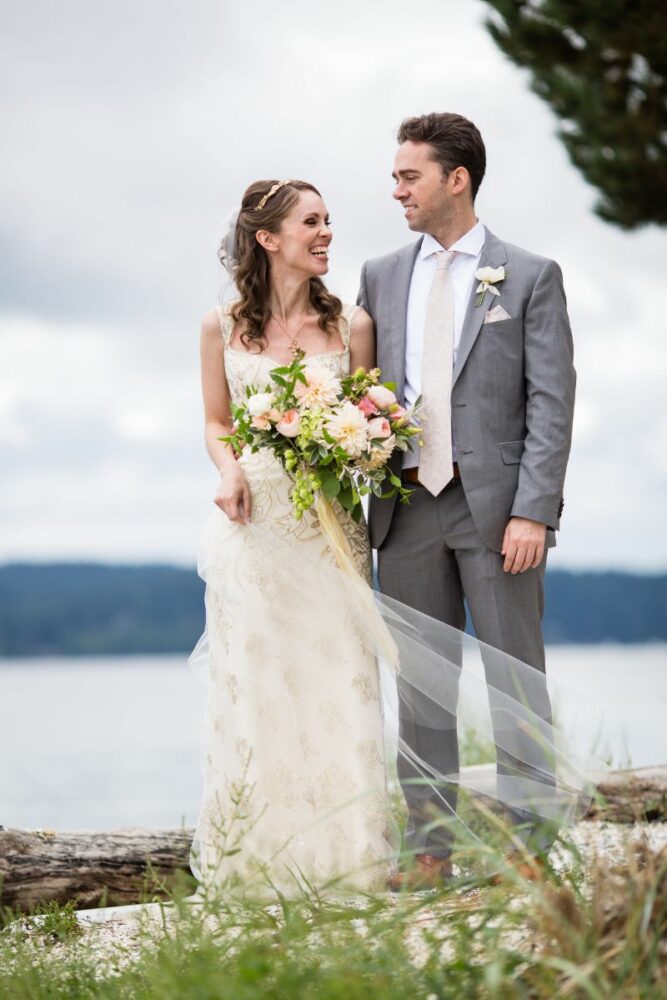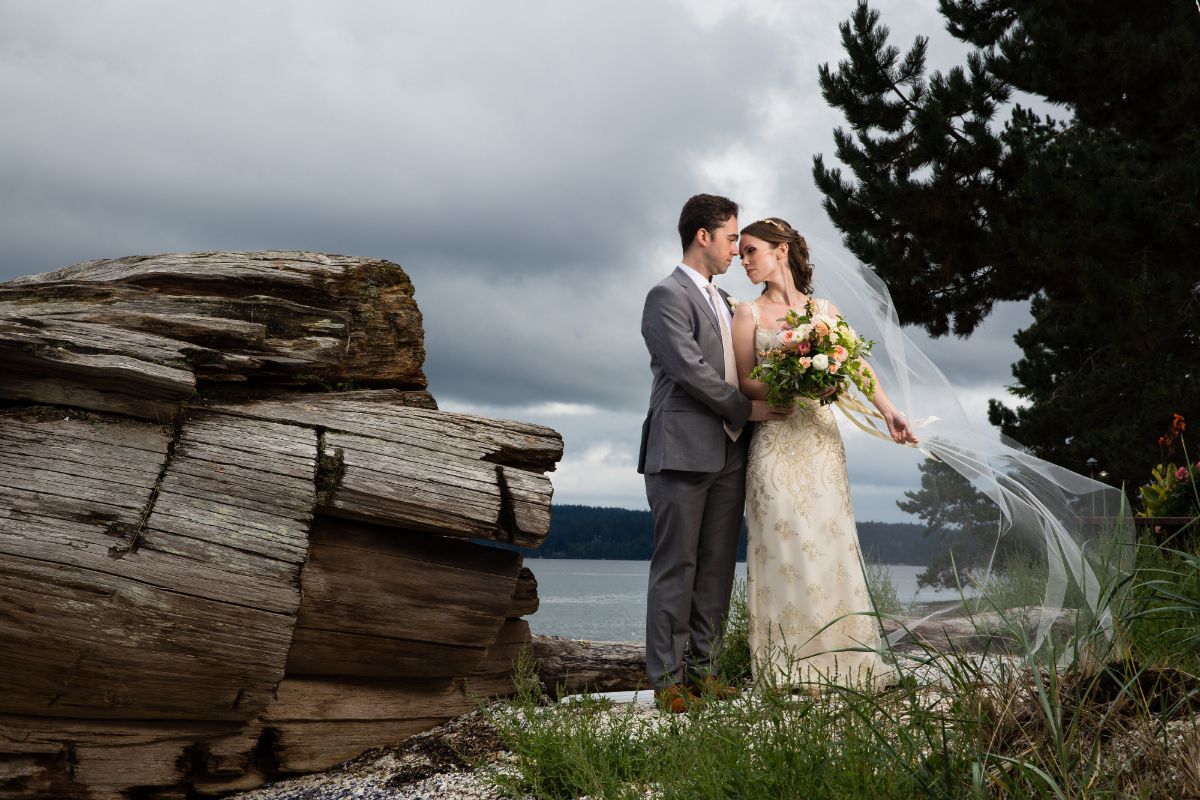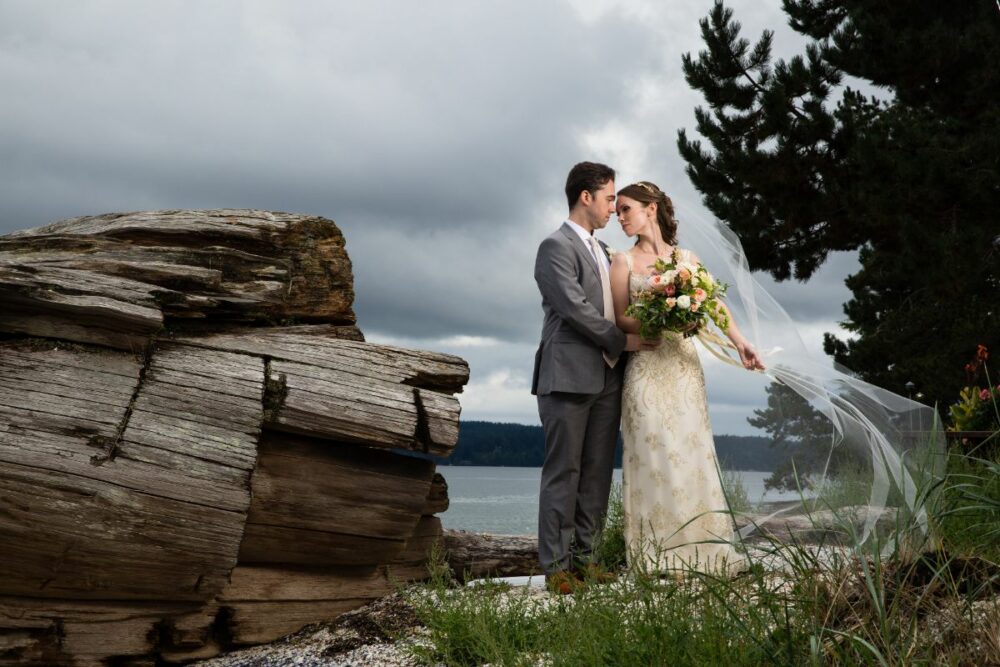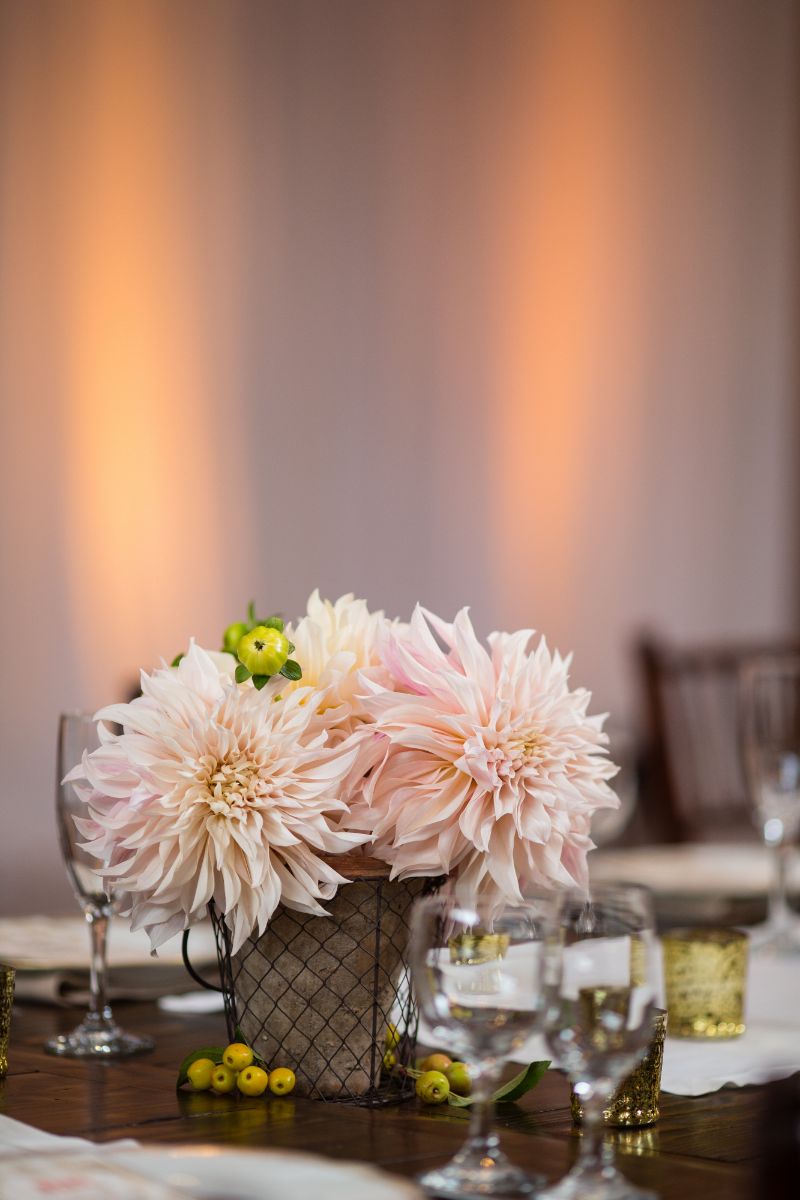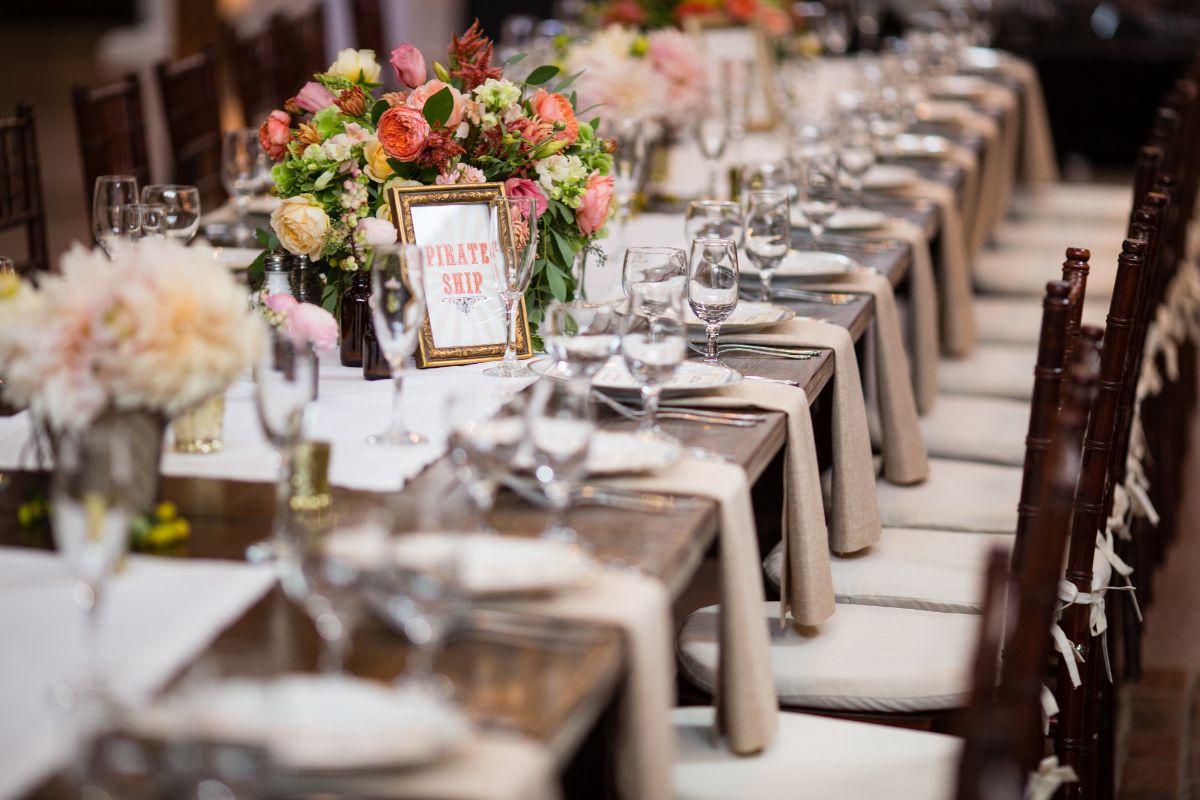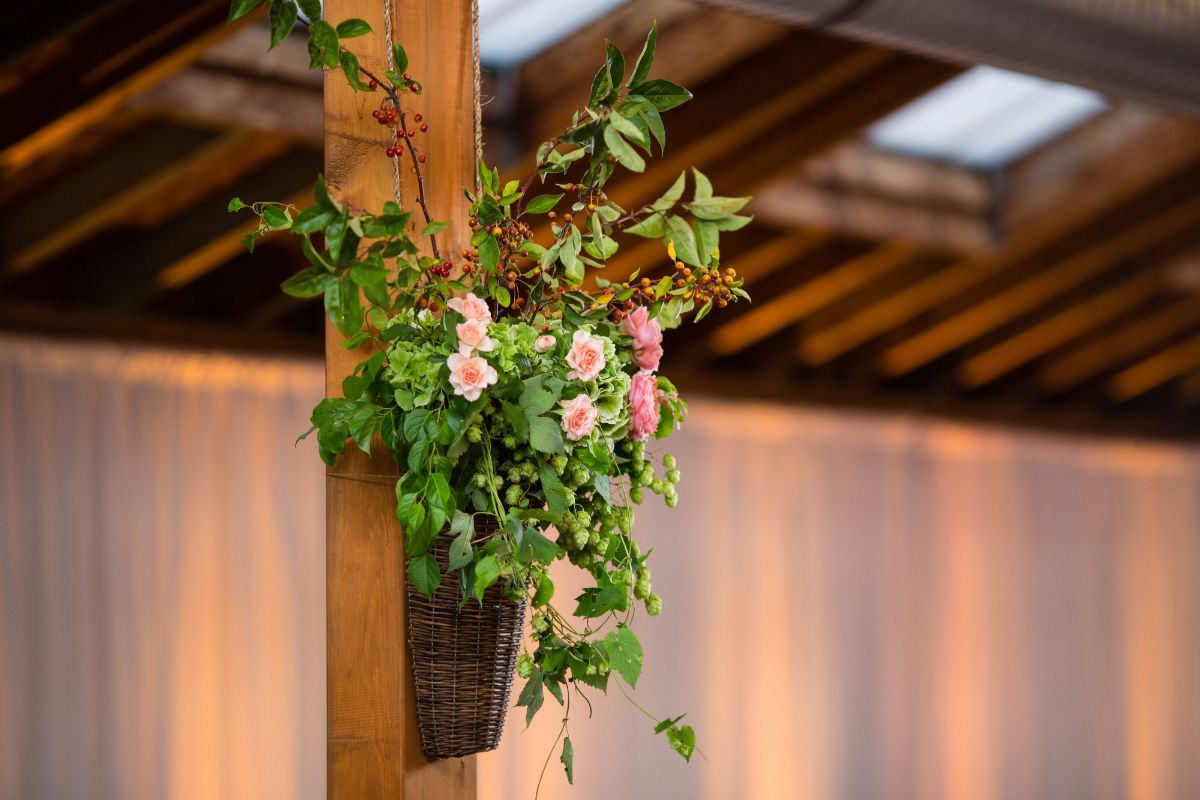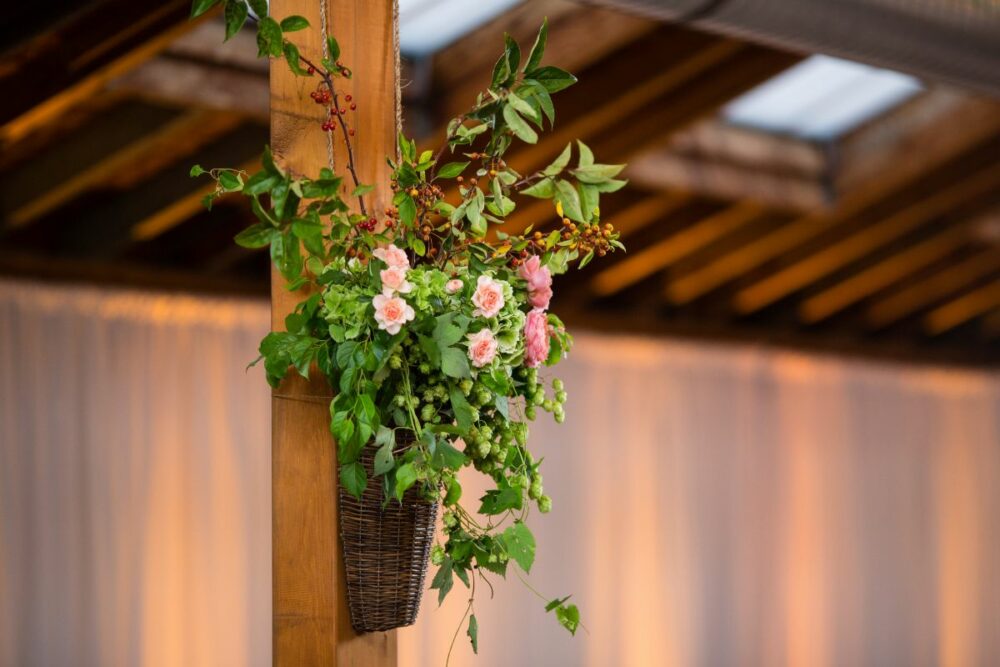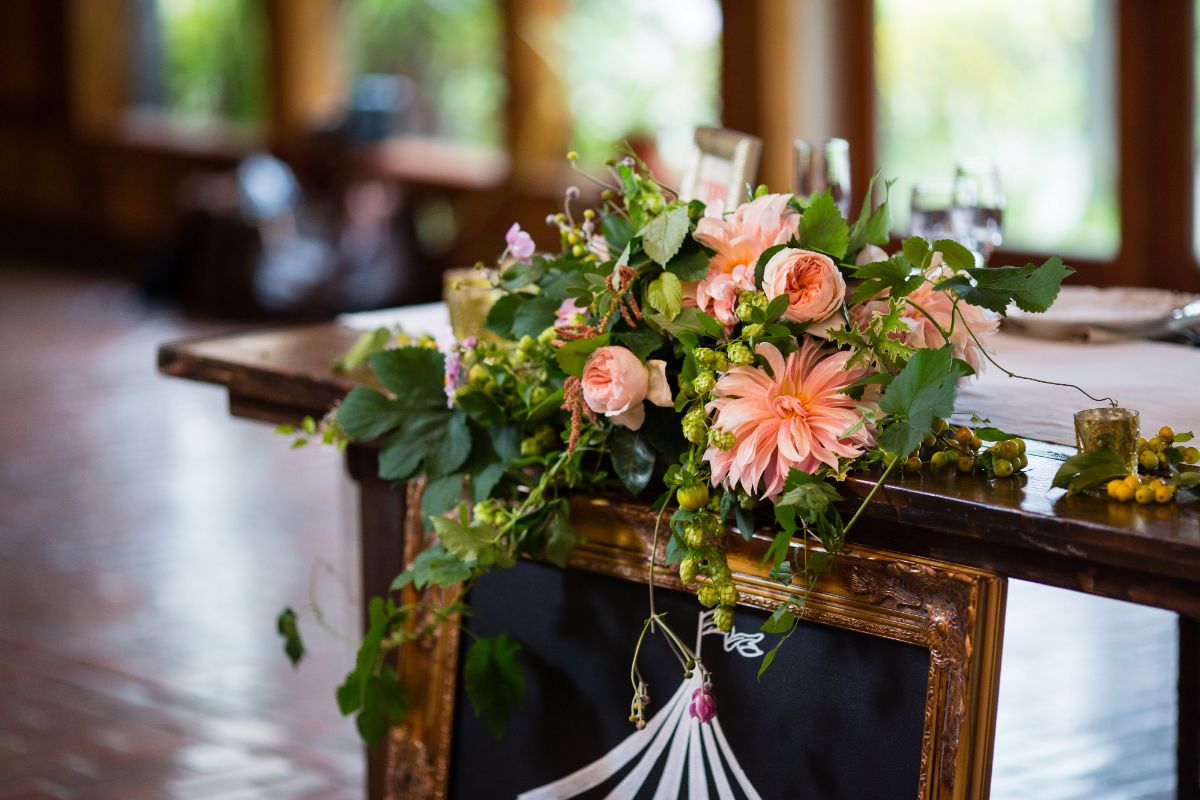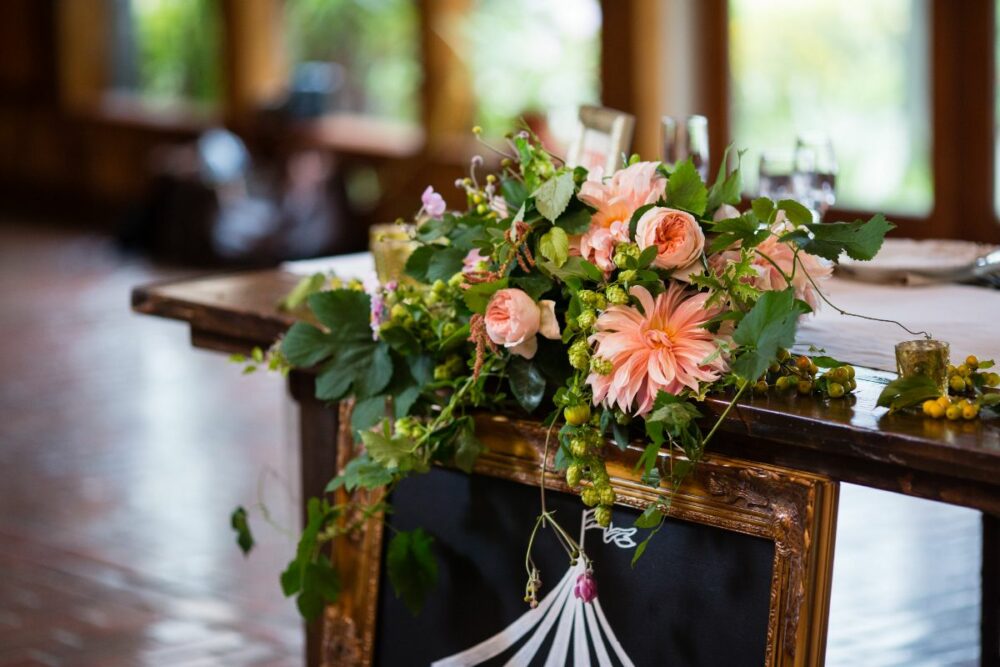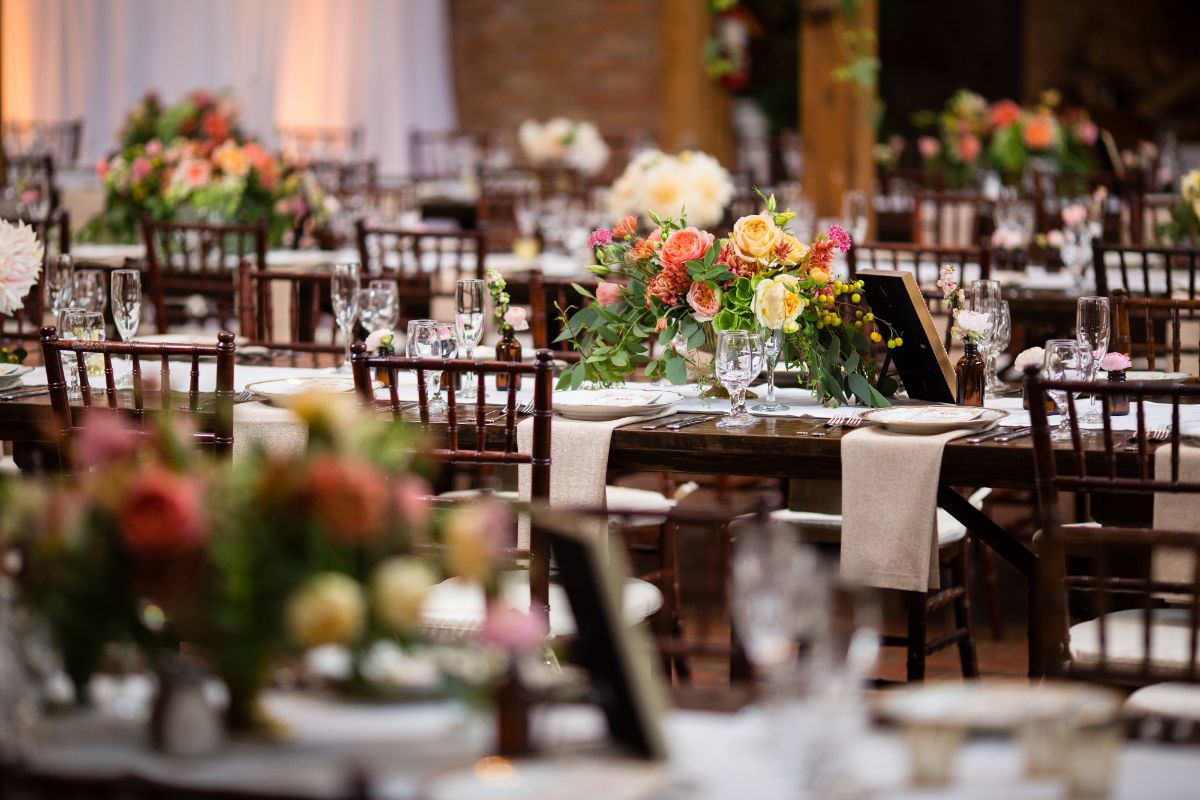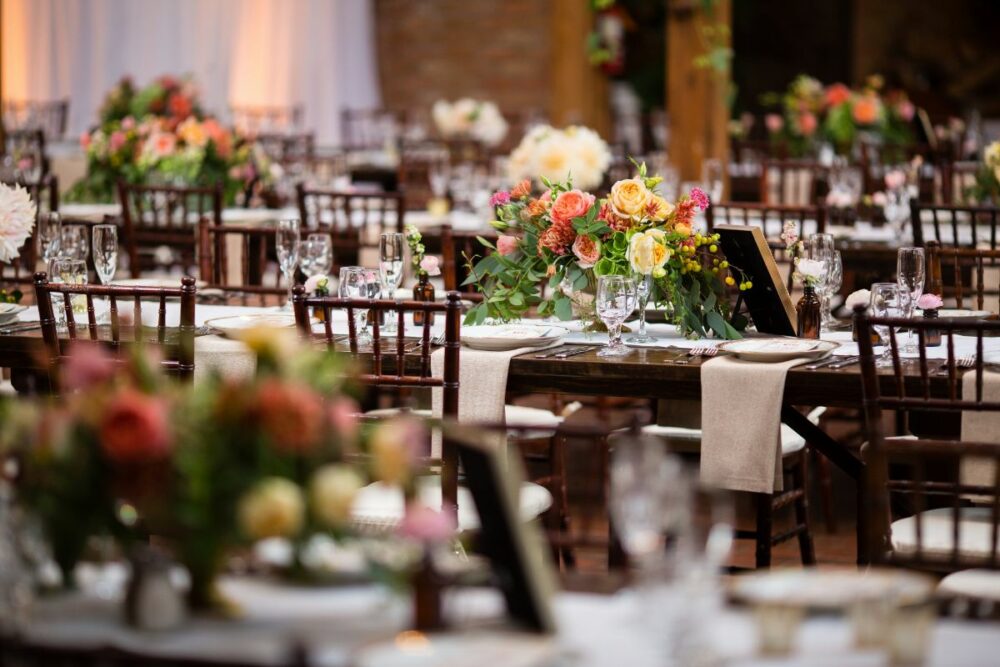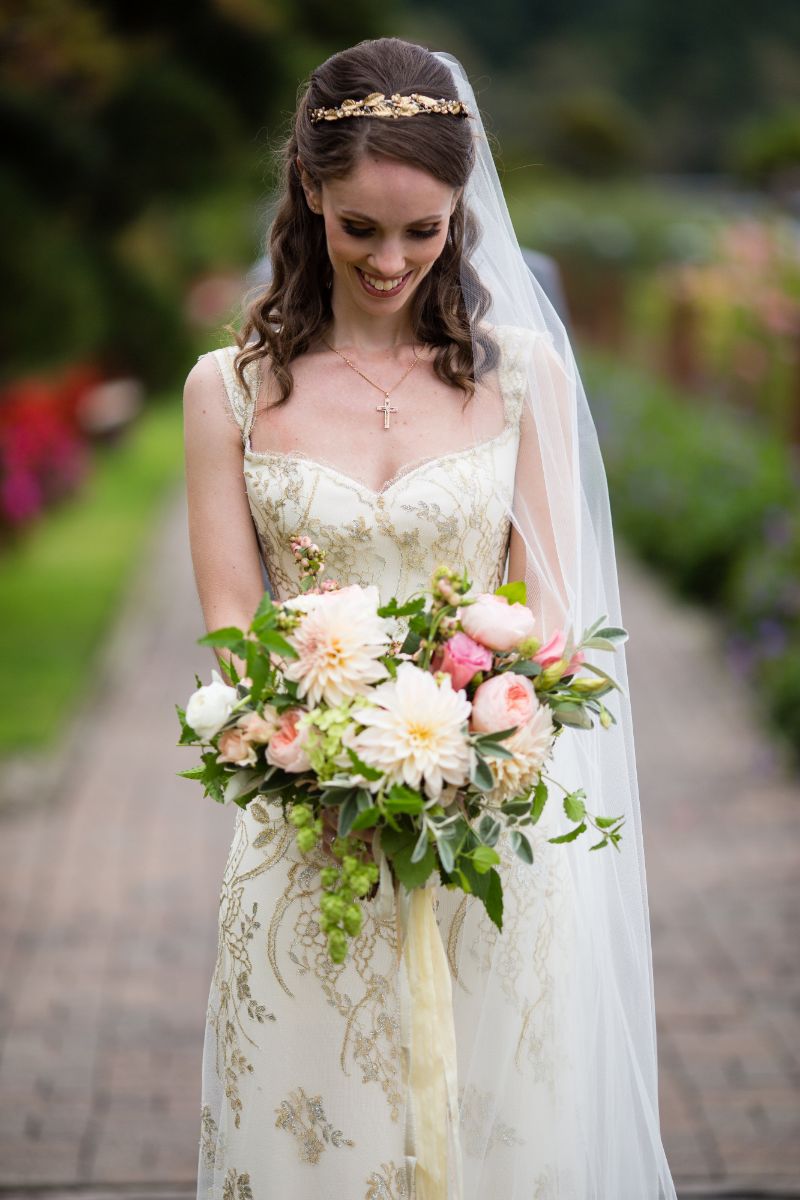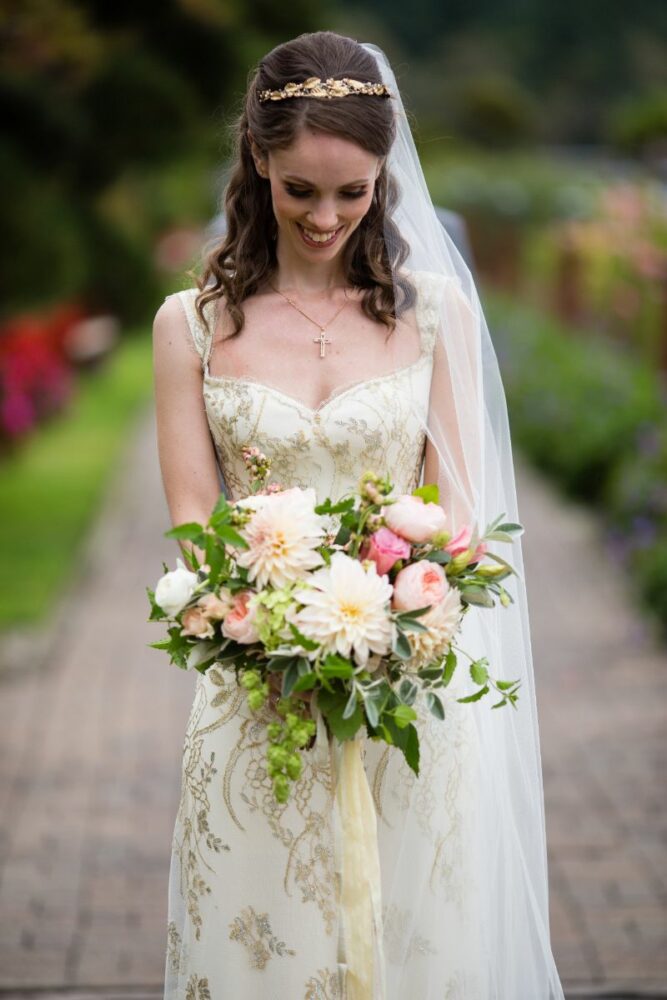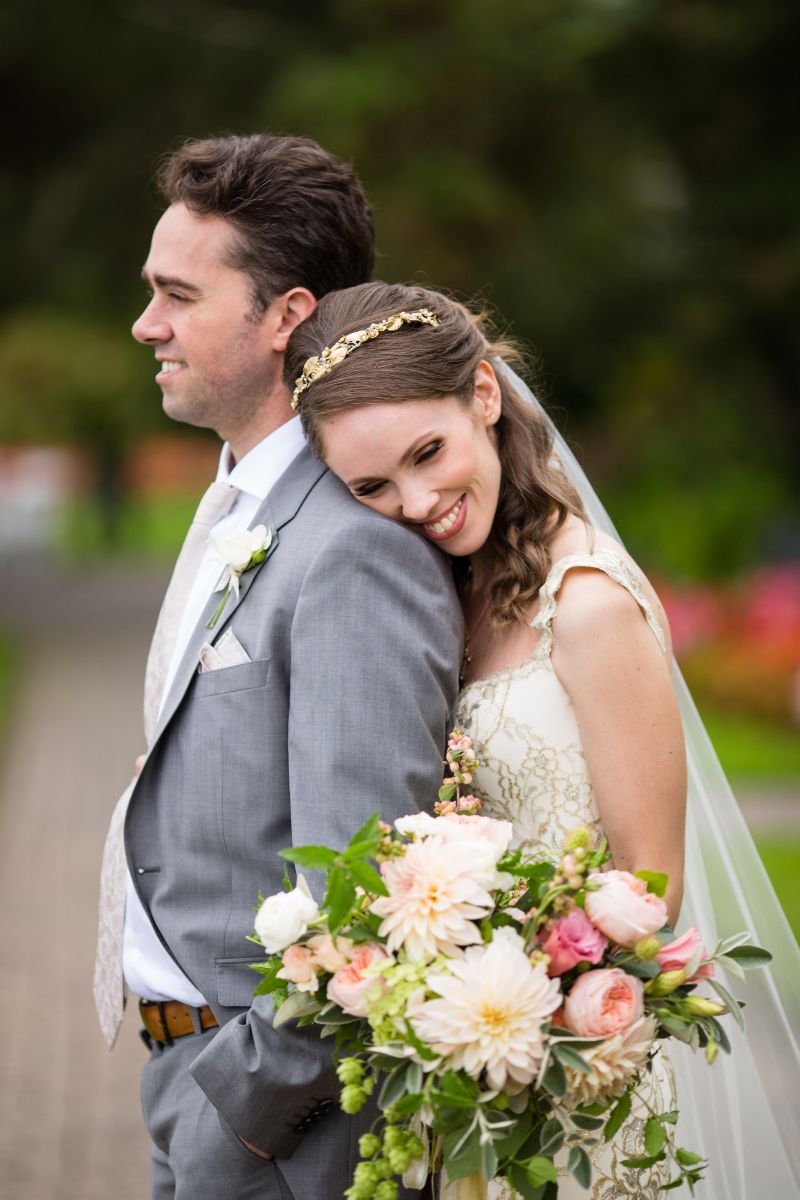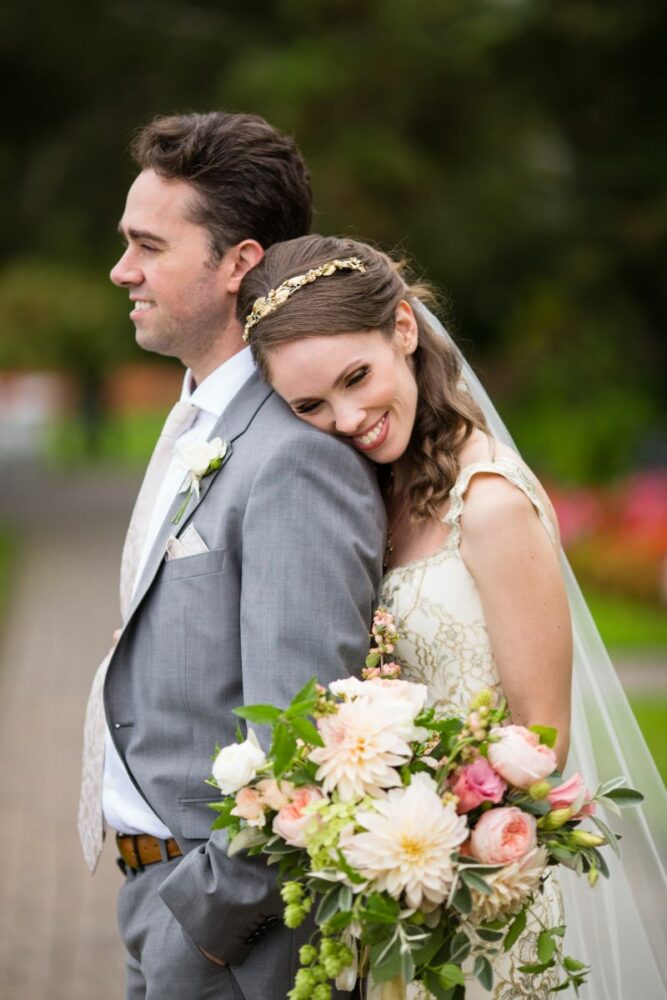 Brides maids bouquets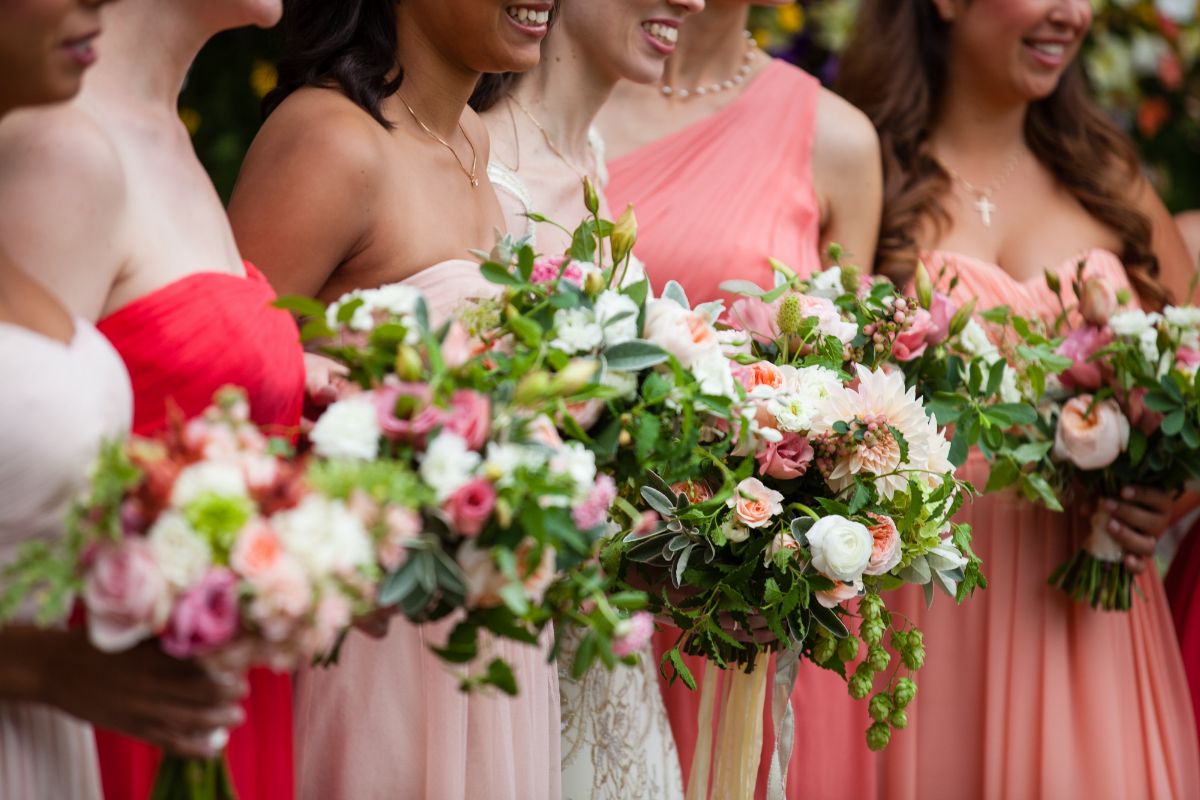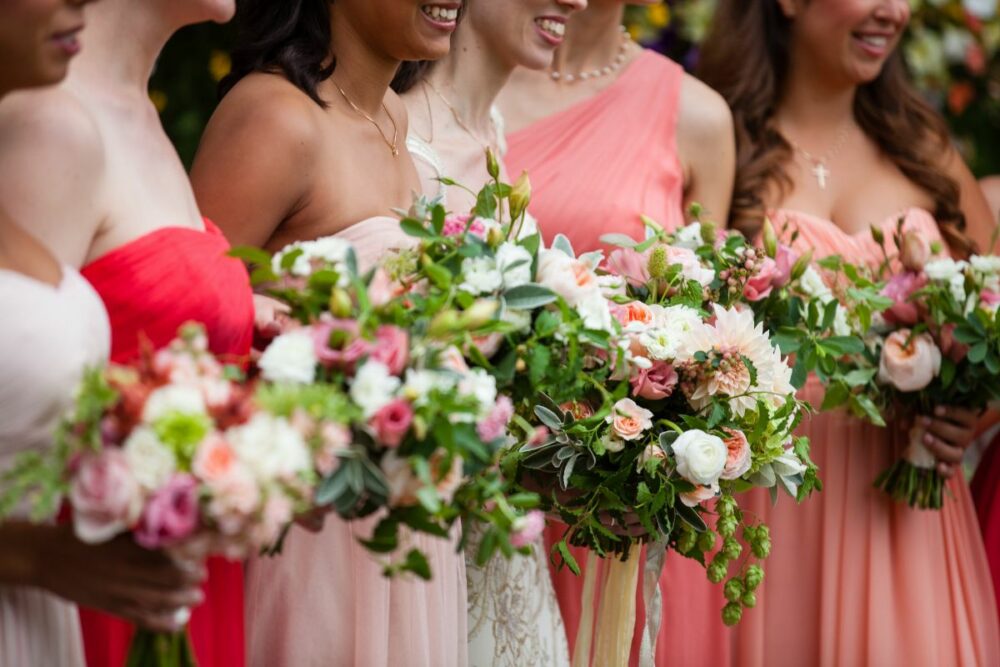 The ceremony backdrop was the sound itself so we added a bit of drama to the beginning of the aisle with large arrangements in grey urns and rustic farm house lanterns.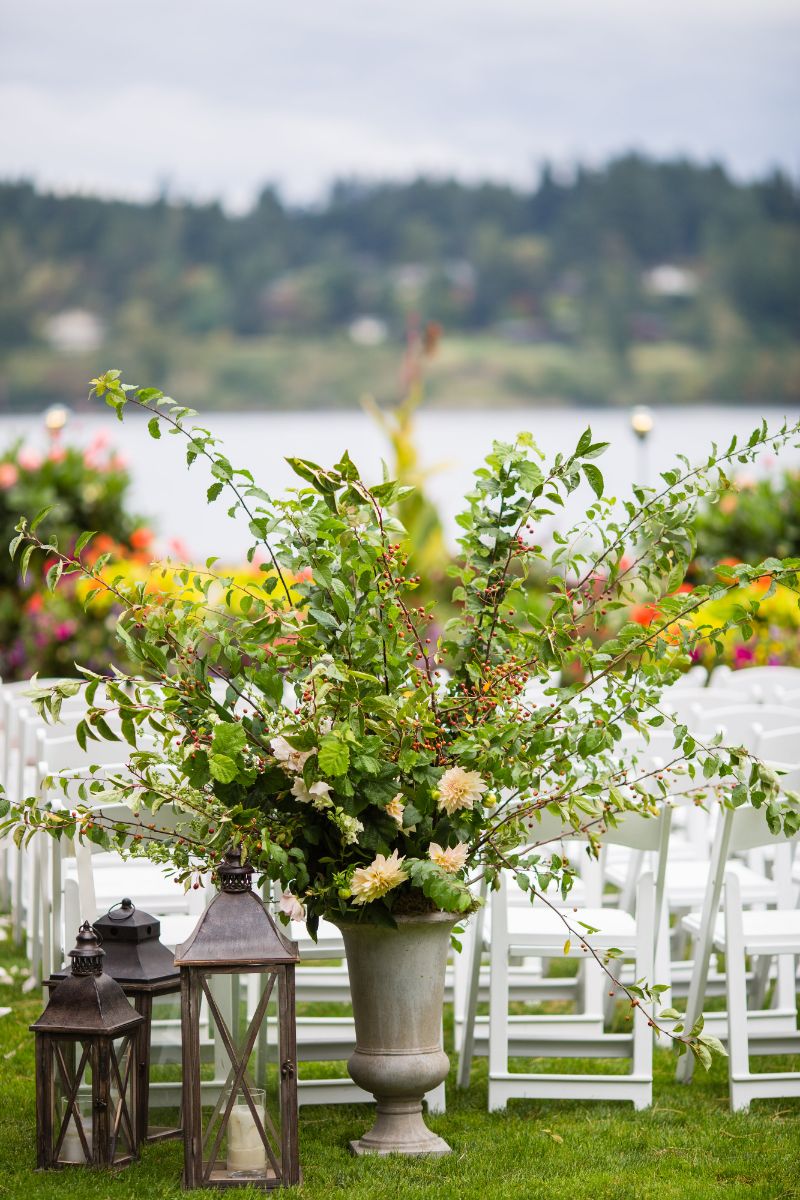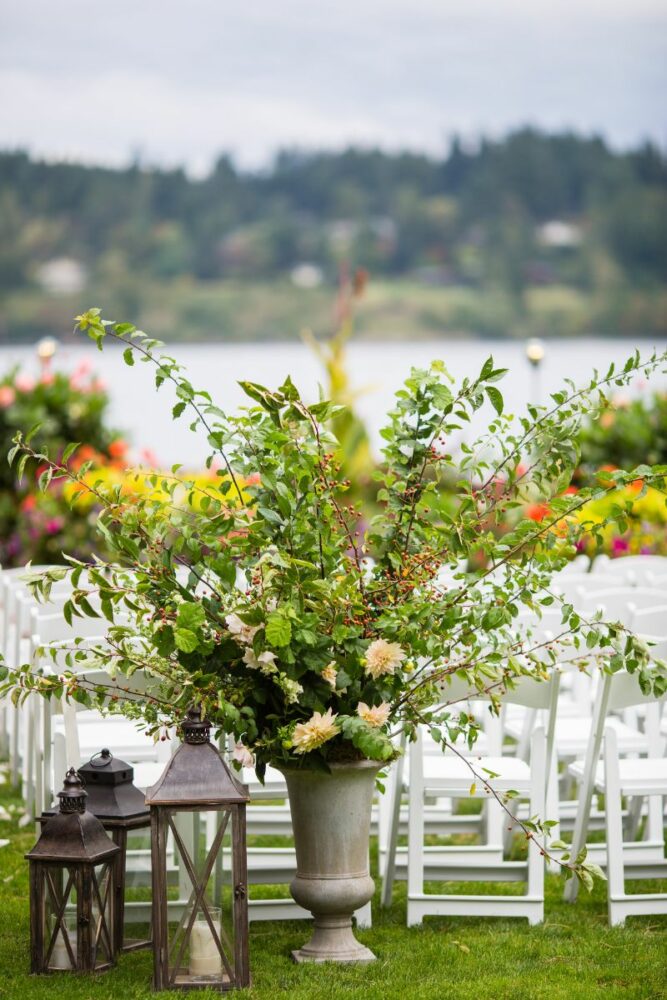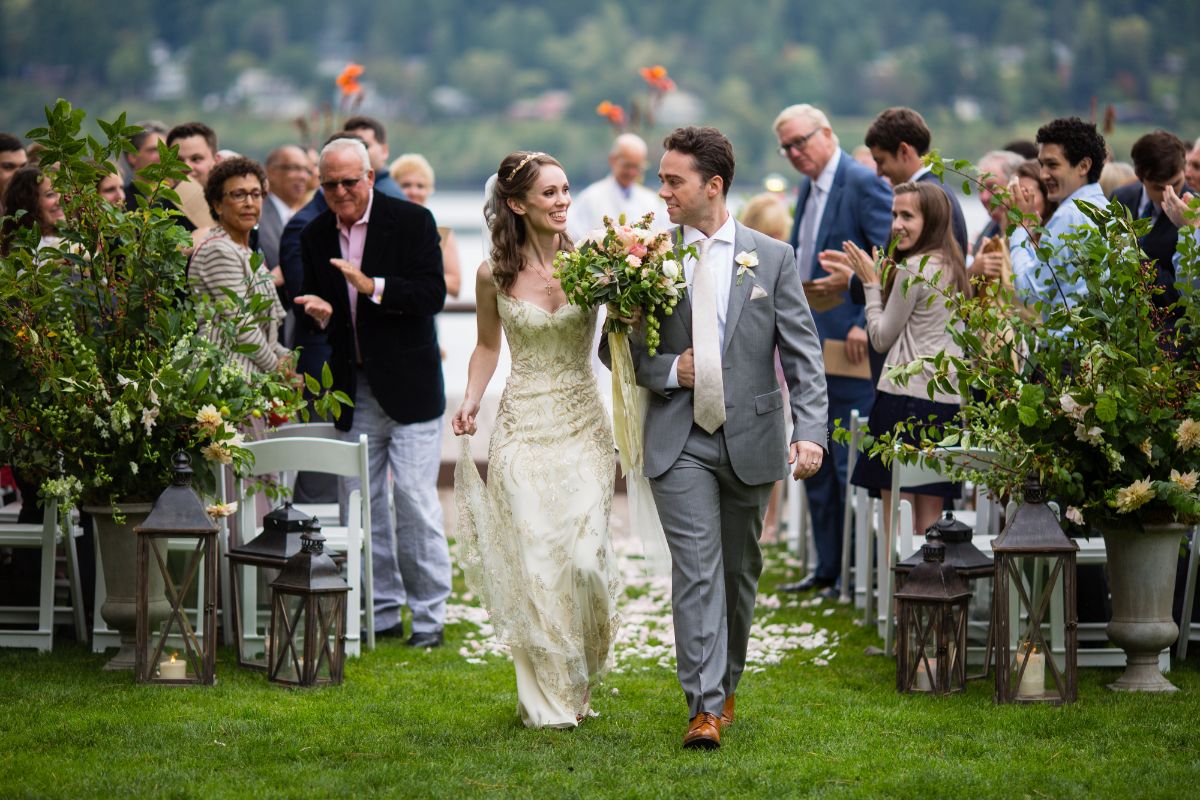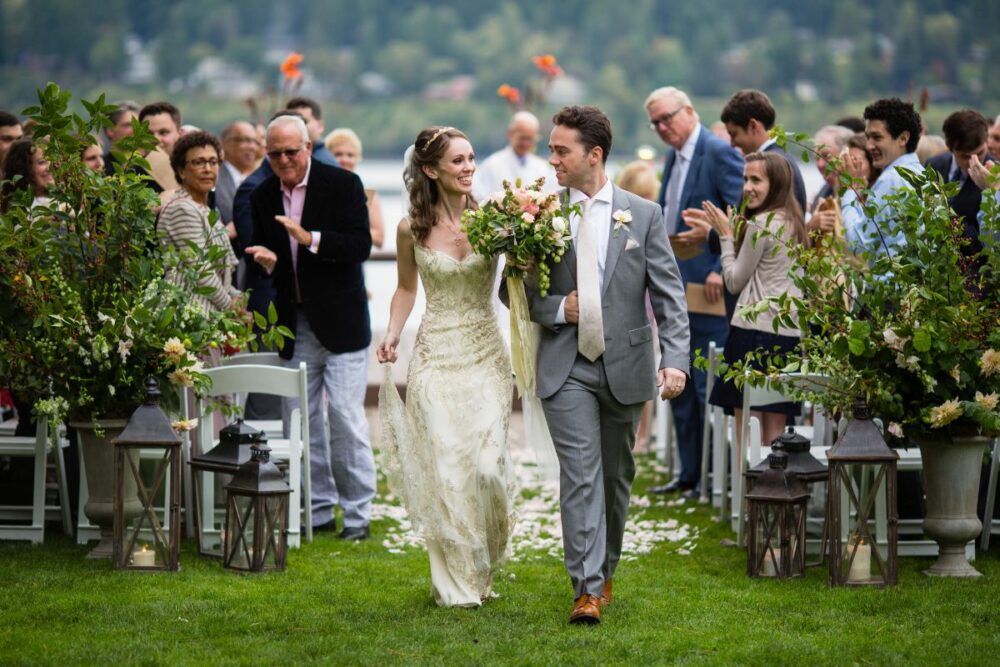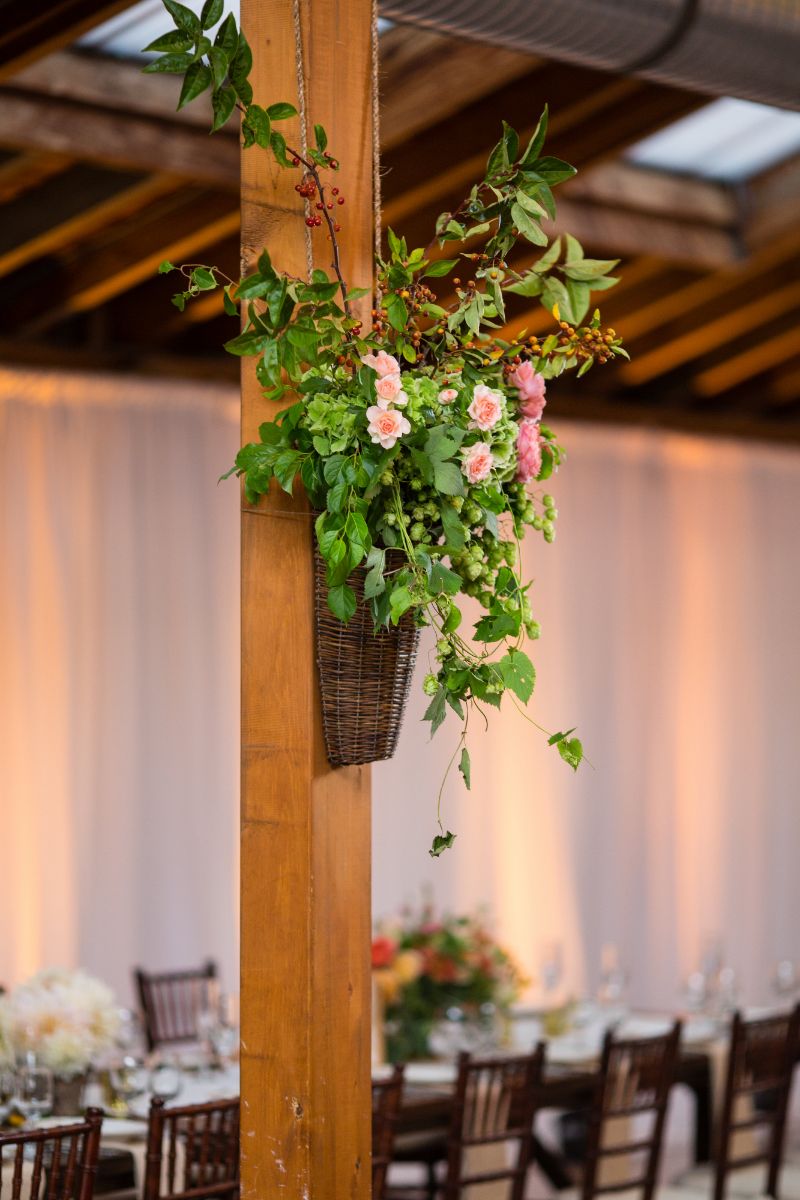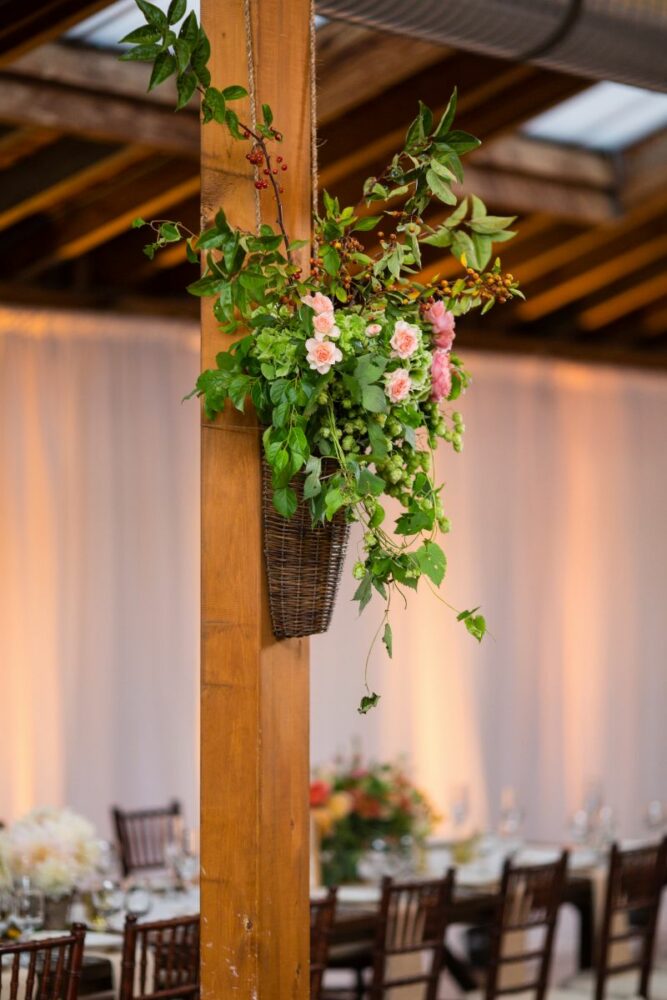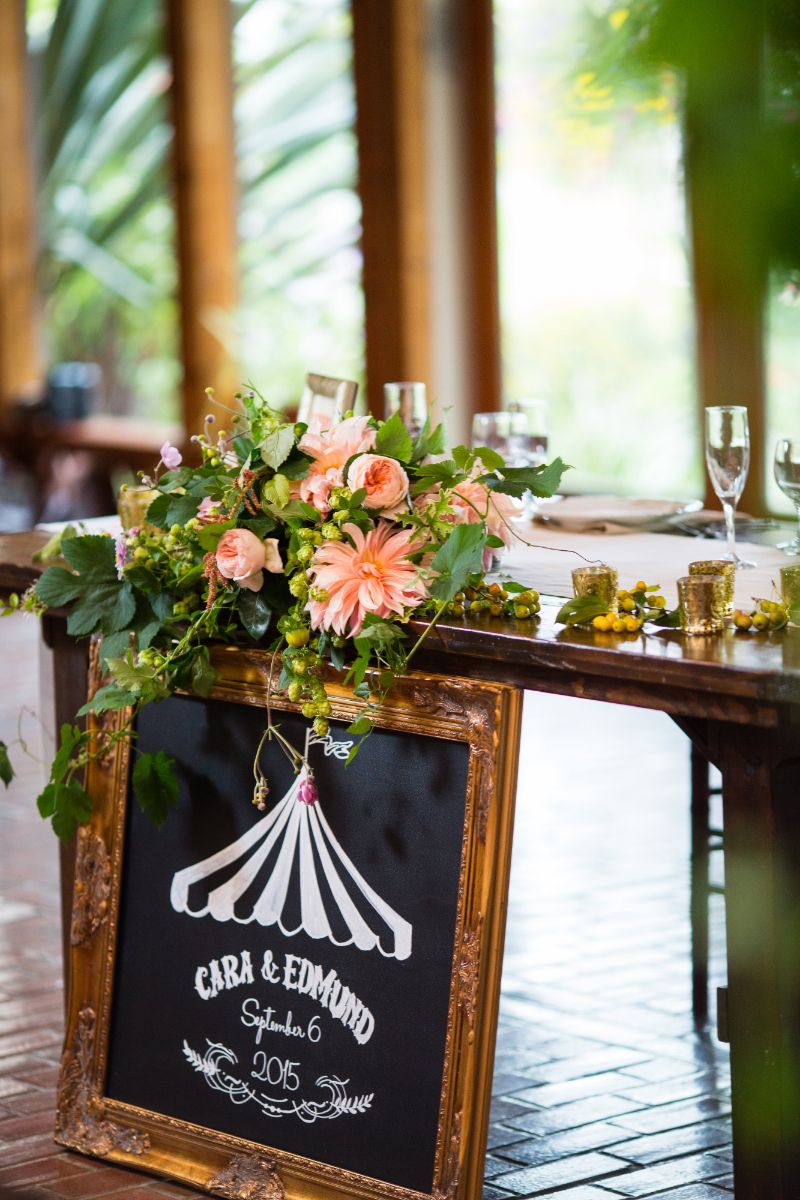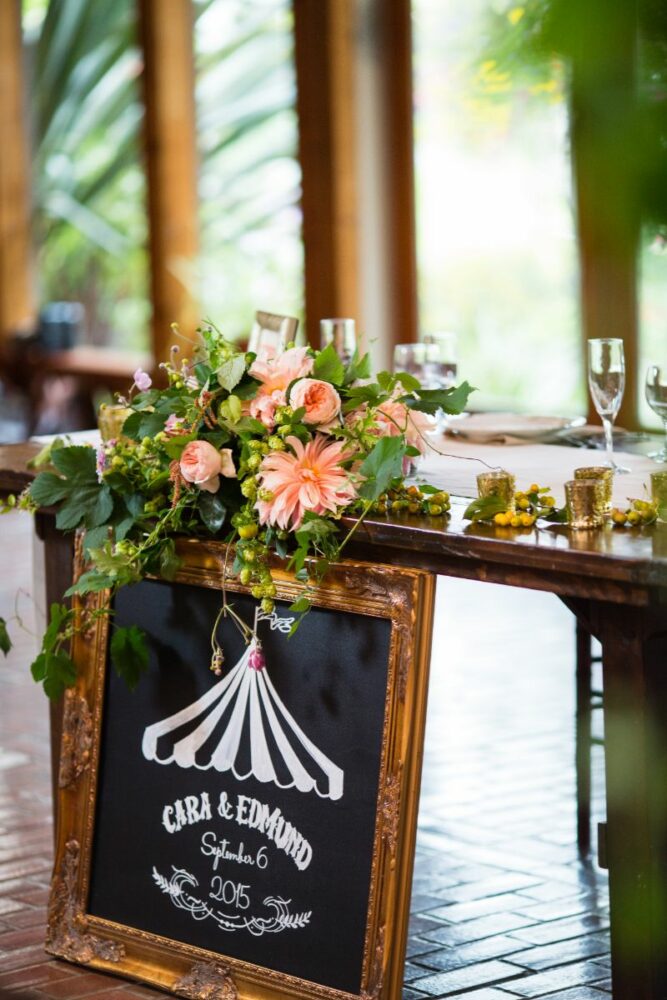 The atrium at Kiana lodge was set with farm tables, vintage china and neutral table runners. Long tables need lots of decor so we started with compote arrangements filled with garden roses, vines, crabapple branches, rusty mums, lisianthus and lots of foliage. Between the compotes we placed terra cotta and wire baskets with masses of cafe dahlias. Little bottles of ranunculus and gold votive candles finish the look.